CHOSEN OF AZARA BY KYRA HALLAND
By Roxanna Rose | October 25, 2016 at 09:26 PM EDT |
No Comments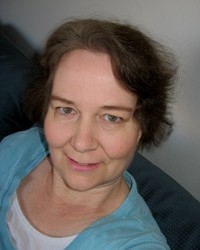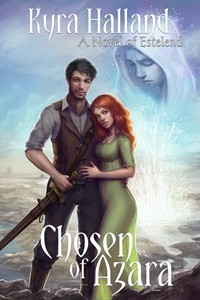 CHOSEN OF AZARA

Juzeva, a princess of Savaru, vowed to the service of the magical Source Azara, sacrifices everything to try to stop a war, only to be caught in a web of evil and deceit.

Sevry, the last king of the war-ravaged land of Savaru, is tasked by Source Azara with finding the secret that disappeared with Juzeva, the secret that can heal Savaru and its Sources.

Lucie, a sheltered young noblewoman, is unaware of her true heritage and the power she bears, until a stranger claiming to be the legendary king of a long-dead land takes refuge in her father's house.

Torn between her familiar world and the truths her heart can't deny, Lucie must find the courage to join Sevry on his quest to restore Savaru and its magical Sources to life, a quest that will sweep her away to adventure, danger, and a love that could change her life - and the lost land of Savaru - forever.

Epic romantic fantasy for adults and older teens.
/* Style Definitions */ table.MsoNormalTable {mso-style-name:"Table Normal"; mso-tstyle-rowband-size:0; mso-tstyle-colband-size:0; mso-style-noshow:yes; mso-style-priority:99; mso-style-parent:""; mso-padding-alt:0in 5.4pt 0in 5.4pt; mso-para-margin-top:0in; mso-para-margin-right:0in; mso-para-margin-bottom:10.0pt; mso-para-margin-left:0in; line-height:115%; mso-pagination:widow-orphan; font-size:11.0pt; font-family:"Calibri",sans-serif; mso-ascii-font-family:Calibri; mso-ascii-theme-font:minor-latin; mso-hansi-font-family:Calibri; mso-hansi-theme-font:minor-latin; mso-bidi-font-family:"Times New Roman"; mso-bidi-theme-font:minor-bidi; mso-ansi-language:EN-IE;}